Tom Pickard, August Kleinzahler, and Maureen McLane—an Evening of Poetry and Conversation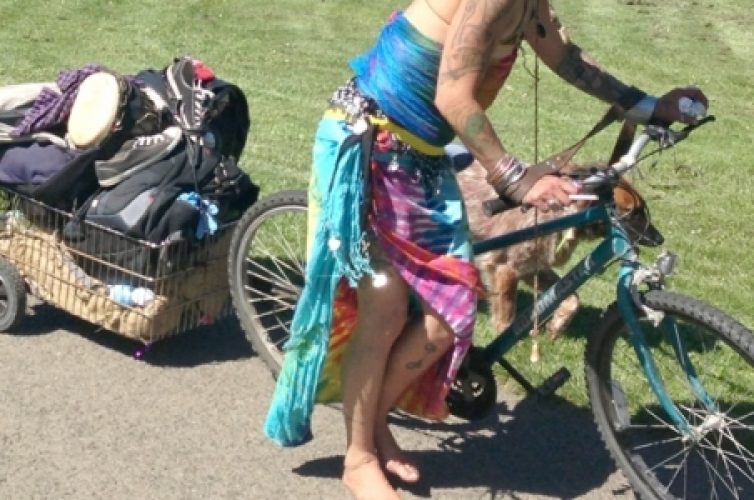 Poets Tom Pickard, August Kleinzahler, and Maureen McLane will read from new and published work in the continuation of the Poets at the Heyman Center series.
Tom Pickard is one of the most accomplished English poets writing today. Together with his first wife, Connie, he set up a reading series at the Morden Tower in Newcastle, which hosted some of the most eminent poets of the day. He became associated with the American avant-garde and poets of the Black Mountain School such as Allen Ginsberg and Robert Duncan. In recent years, following a move to a remote location in rural Cumbria, Pickard's work has become increasingly concerned with nature and the pastoral: The Ballad of Jamie Allen was a finalist in the American National Book Circle Awards and was transformed into a folk opera by composer John Harle. Pickard has also worked with Paul McCartney, editing his epic poem, Standing Stone, and he has written songs for Marc Almond. Pickard is a poet whose long writing life reflects the diversity of modern English poetry, avant-garde and regional, urban and pastoral, experimental and traditional.
Pickard will read from his sequence, Lark and Merlin, which won the Poetry Foundation Bess Hokin Prize in 2011. He has a forthcoming book with Carcanet Press—hoyoot: collected poems and songs 1968-2008.
August Kleinzahler is Visiting Writer at Claremont-McKenna College and the author of ten books of poetry, including: The Strange Hours Travelers Keep (Farrar, Straus and Giroux, 2004), winner of the International Griffin Poetry Prize; Live from the Hong Kong Nile Club: Poems: 1975-1990 (2000); Green Sees Things in Waves (1999); and Red Sauce, Whiskey and Snow (1995). He is also the author of one prose book, the meditative memoir Cutty, One Rock: Low Characters and Strange Places, Gently Explained (Farrar, Straus and Giroux, 2004). His honors include a fellowship from the Guggenheim Foundation, the Lila Acheson-Reader's Digest Award for Poetry, an Academy Award in Literature from the American Academy of Arts and Letters, a Berlin Prize Fellowship, the Griffin International Poetry Prize, and the post of poet laureate in Fort Lee, New Jersey
Maureen McLane is the author of Balladeering, Minstrelsy, and the Making of British Romantic Poetry (Cambridge University Press, 2008), and Romanticism and the Human Sciences (CUP, 2000, 2006). She also co-edited The Cambridge Companion to British Romantic Poetry (2008). Her research and teaching focus on British literature and culture, 1750-1830, and more broadly on the intersection of poetry, "literature," and modernity. Her books of poetry include Same Life: Poems (FSG, 2008) and World Enough: Poems (FSG, 2010), as well as My Poets—an experimental hybrid of memoir and criticism, which is a finalist for the 2012 National Book Critics Circle Award in Autobiography. Her third book of poems, This Blue, is forthcoming from FSG in 2014. Her poetry is also published in The New Yorker.
Orlando Reade, PhD candidate in the Department of English at Princeton University, will chair the discussion.
The Heyman Center for the Humanities would like to thank Anthony and Margo Viscusi for their generous support of this event.
Free and open to the public. First-come, first-seated.
Participants
Tom Pickard Author of "High on the Walls," "More Pricks Than Prizes," and others
August Kleinzahler Author of "The Strange Hours Travelers Keep," "Live from the Hong Kong Nile Club: Poems: 1975-1990," and others
Maureen McLane Author of "Same Life: Poems," "World Enough: Poems," and others
Orlando Reade Department of English Princeton University