Cosponsor
Blinken European Institute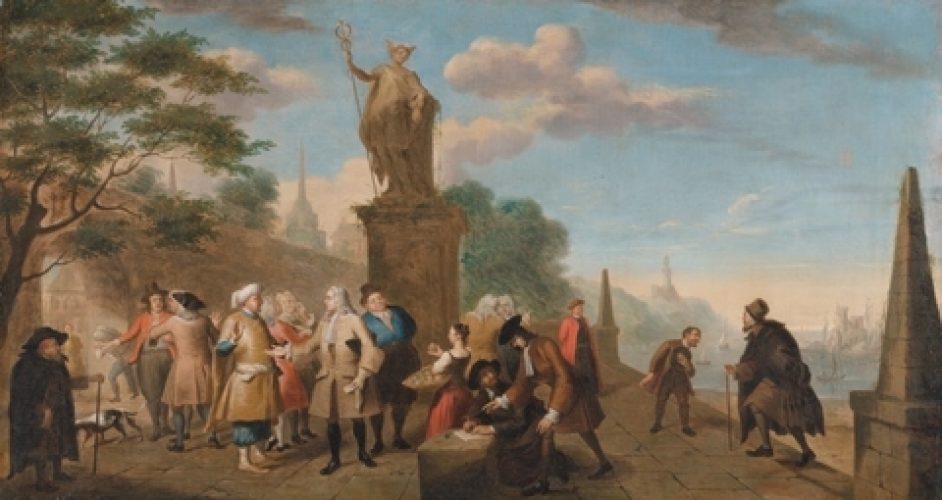 Mercantilism is a strange being with an awkward past. The concept ironically owes a far greater debt to its foremost critic, Adam Smith, than to any of its supposed advocates. And, while most recent scholarship agrees that the Wealth of Nations painted a deceptively coherent portrait of 17th-century political economy and the commercial regulations these ideas supposedly engendered, Smith's interpretation of a "mercantile system" has survived, informing the way we conceive both of early modern history as well as the nature of modern economy and politics.
This conference continues the discussion of recent contributions to the study of mercantilism in its traditional context and period. In addition, it seeks to explore how the notion of "mercantilism" itself has shaped not only our understanding of the early modern era but the political and economic cultures of the modern world, from Smith to Keynes.
Program
time9:30am - 10:00pm EST
Break 1
time10:00am - 11:30am EST
The Rise of Commercial Society and Political Economy--Mercantilism
Chair
Partha Chatterjee
Professor of Anthropology
Columbia University
Lars Magnusson
Professor of Economic History
Uppsala University
Steven Pincus
Bradford Durfee Professor of History
Yale University
Philip J. Stern
Associate Professor of History
Duke University
Carl Wennerlind
Associate Professor of History
Barnard College
time11:30am - 12:00pm EST
Commercial Cultures and Ideas Before Mercantilism
Martha Howell
Miriam Champion Professor of History
Columbia University
time12:00pm - 2:00pm EST
Break 2
time2:00pm - 3:00pm EST
Empire, Science, and Commerce--Neomercantilism?
Chair
Kathleen Wilson
Professor of History
State University of New York, Stony Brook
Margaret Schabas
Professor of Philosophy
The University of British Columbia
Timothy Alborn
Professor of History
Prasannan Parthasarathi
Professor and Director of Graduate Studies
Boston College
time3:30pm - 4:00pm EST
Break 3
time4:00pm - 5:30pm EST
Modern Capitalism and the Modern State--The Continued Relevance of Mercantilism?
Chair
Anupama Rao
Associate Professor of History
Barnard College
Fred Block
Research Professor in the Department of Sociology
University of California at Davis
Bradley W. Bateman
President
Randolph College
Timothy Shenk
Jacob K. Javits Fellow in History
Columbia University
time5:30pm - 6:30pm EST
Concluding Comments and General Discussion
Victoria de Grazia
Moore Collegiate Professor of History
Columbia University
Participants
Timothy Alborn

Professor of History

Bradley W. Bateman

President

Randolph College

Fred Block

Research Professor in the Department of Sociology

University of California at Davis

Victoria de Grazia

Moore Collegiate Professor of History

Columbia University

Martha Howell

Miriam Champion Professor of History

Columbia University

Lars Magnusson

Professor of Economic History

Uppsala University

Prasannan Parthasarathi

Professor and Director of Graduate Studies

Boston College

Steven Pincus

Bradford Durfee Professor of History

Yale University

Margaret Schabas

Professor of Philosophy

The University of British Columbia

Philip J. Stern

Associate Professor of History

Duke University

Carl Wennerlind

Associate Professor of History

Barnard College

Timothy Shenk

Jacob K. Javits Fellow in History

Columbia University

Kathleen Wilson

Professor of History

State University of New York, Stony Brook

Anupama Rao

Associate Professor of History

Barnard College

Partha Chatterjee

Professor of Anthropology

Columbia University